December can be a hectic month of the year with work deadlines, Christmas parties, whānau (family) arriving to stay or planes to catch/road trips to make. It's highly likely you haven't had a chance to plan what you're going to do on holiday or with visiting guests yet AND you still have Christmas shopping to do. No worries – we can help with these December dilemmas!
3 great cultural experiences in NSW that make great gifts 
The Rocks, Sydney – Gadigal Country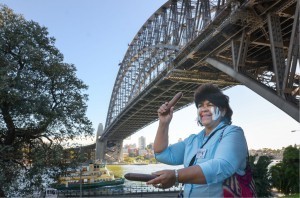 1. Take a leisurely 90 minute walkabout with an Aboriginal guide on The Rocks Dreaming Aboriginal Heritage Tour and discover the ancient Aboriginal DreamTime within a modern Sydney landscape. You'll never look at the city the same way again! The Rocks Dreaming Aboriginal Heritage Tour is run by Dreamtime Southern X and departs 10.30am-12pm daily.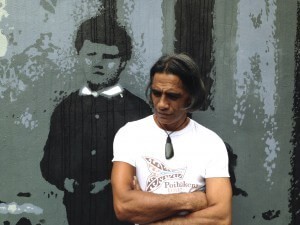 2. Discover fascinating and surprising stories of Māori heritage and history on Poihākena tours: stories of Māori in Sydney. This award-winning 2-hour walking tour is based in The Rocks where Māori have lived, loved, traded, visited, worked and died since 1793. Guided by local Māori you'll visit the archaeological site where Māori taonga (treasured objects) have been revealed, walk down Māori Lane, experience waiata (song) and hear stories spanning over 224 years – visiting Māori chiefs, kidnapping, whalers, sporting greats and more. Tours depart on Saturdays 11am-1pm.
Narooma, NSW South Coast – Yuin Country
3. Spend time with traditional owners on Yuin Country and take a walking tour that traces the footsteps of their ancestors on Gulaga Mountain through areas that have held sacred significance for thousands of years. Guided by the family team from Ngaran Ngaran Culture Awareness, this unique 2-night Yuin Retreat glamping experience includes traditional ceremony, story and lore that has been passed through hundreds of generations.