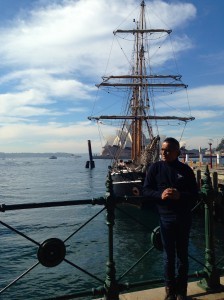 Poihākena tours re-open for bookings!
Thank you for all your enquiries about Poihākena tours: stories of Māori in Sydney over the past 12 months. We're excited to let you know our first Poihākena tour since 'pre-Covid' is scheduled for Sunday June 27th 11am-1pm. 
Discover the intriguing history of Māori in Sydney on this 2-hour walk with a Māori Guide, and hear surprising stories spanning 228 years.
Award-winning Poihākena tours are based in The Rocks where Māori have visited, worked, lived and loved since 1793.
Tours are scheduled to start at 11am so you can enjoy a leisurely Sunday breakfast or brunch at one of the many fabulous cafes in The Rocks before the tour (or have a sleep-in). Places for this June 27th tour are limited so don't miss out!