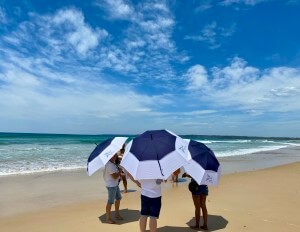 We developed our Conjola Tours in 2016 to bring to life the rich stories of the beautiful South Coast for visitors to discover Conjola's natural environment, history and heritage.
After a challenging year this 2020, we're so pleased to have been recognised as a winner of the Interpretation Australia 2020 Award for Excellence for our natural and cultural heritage interpretation of the Conjola region.
With tangible connections to place, hands-on experience and engaging story telling visitors can discover more about sustainability, natural environment and local history of the incredible region.
We invite you to discover more about Conjola from our Kotahi Tourism Guides with their extensive knowledge and passion for the area.