Matariki is a small star cluster also known as Pleiades and the Seven Sisters (Subaru in Japanese). Matariki celebrations usually begin on the day of the first new moon following its appearance in the pre-dawn sky in New Zealand in late May/early June.
Traditionally Matariki is the time to prepare the land for crops, plant trees, catch up with friends and whanau (family) and to celebrate.
It's also a time for reflecting on and acknowledging the year gone by.
This year has been an exciting one for Kotahi Tourism – especially the last few months. We launched Poihākena tours in April and offered the first Gulaga Creation Tours in partnership with Ngaran Ngaran Culture Awareness in May. Thank you to everyone who's joined us on a tour this year – we've enjoyed meeting you all!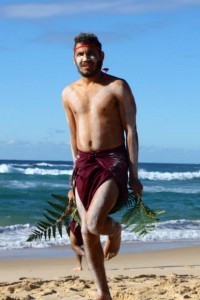 Matariki is also a time for new beginnings. At Kotahi Tourism we're celebrating Matariki and a New Year with the beginning of weekly departures of Poihākena tours: stories of Māori in Sydney.
Poihākena tours are now running every Saturday in the Rocks 11am-1pm, with an optional hāngi lunch inclusion (traditional Maori catering).
We wish you happy Matariki celebrations and hope to see you on a tour soon!
www.kotahitourism.com